Here in the Duran house, we are a BIG game night family. I'm no game snob, but I do love pulling out a fun board or card game for family/friends to enjoy on a Friday night. Now, if it were up to my husband, we would play Monopoly every single time we played a game. Unfortunately for him that game has been banned from our relationship for all of eternity due to his (and my) competitive nature. SO he's settled for alternatives which in my opinion are way better anyway. (Don't come at me you wild Monopoly fans, that game is DANGEROUS).
One of our favorite ways to enjoy a game is to invite our friends over and host a fun little game night. We typically try to keep the night pretty simple with some beer, wine, maybe a fun cocktail and some snacks. Because what goes better with a game than snacks? There's a game out there perfect for any occasion, so I compiled a list of some of my friend's and I's favorites we've played over the years.
---
We're Not Really Strangers – For a Game Night full of Bonding
This game is life changing. Yes you read that right. For any group of friends looking to get deep into your feels, We're Not Really Strangers is for you. There are three levels, level one being the tamest and level three being tell me all your deepest darkest secrets that you probably wouldn't say out loud if you weren't already 3 glasses of wine into the evening. It may sound intimidating but you learn so much about the people around you and leave the night loving them even more for it.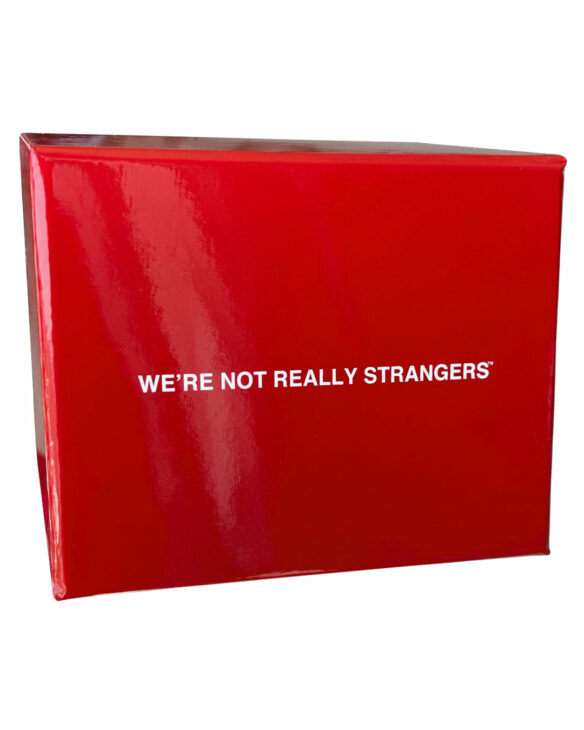 Jack Box Games – For a Game Night full of Laughter
Did our neighbors have to text us to keep it down because our friends were uncontrollably laughing while playing these games? Yep. Was it worth it? 100%. We have the Jackbox Party Pack 2 that comes with five party games, but they have multiple packs of games that you can purchase. We play it on our Apple TV and it is SO easy to use, you just get your friends to log onto the website and use a game specific code so everyone can play using their phones. My personal favorites in our pack at Quiplash and Earwax, because we always wind up coming back to these two at the end of the night and laughing so hard I need to check to make sure I didn't pee my pants (thanks pregnancy). Seriously, it's never a bad time for Jack Box Games.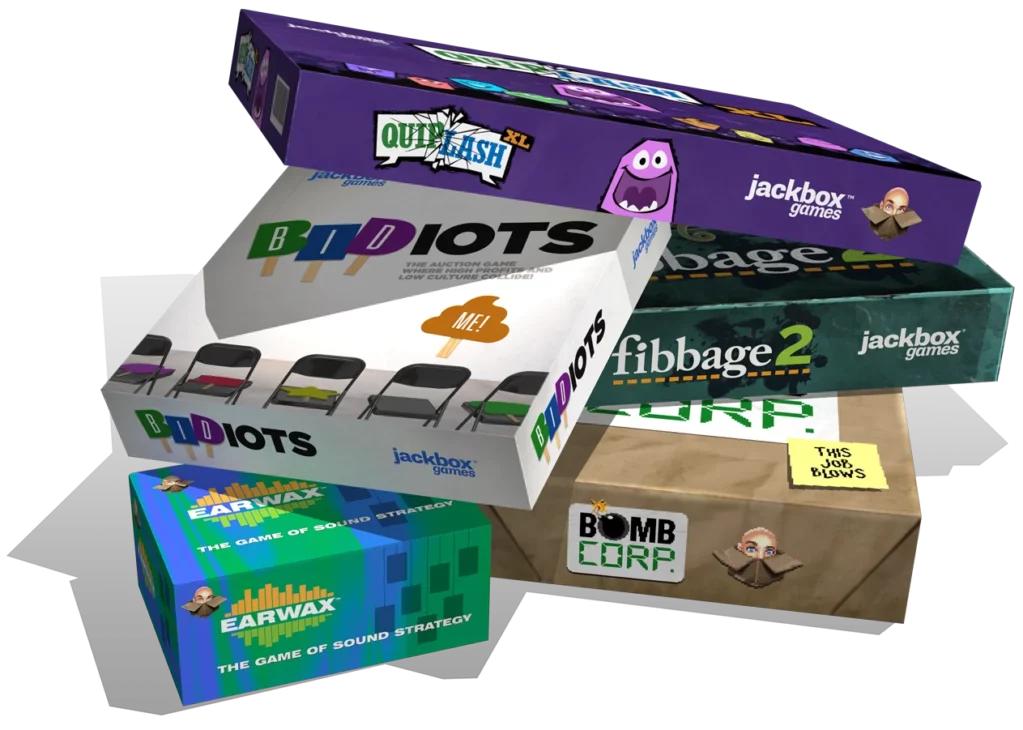 Hunt a Killer – For a Game Night full of Crime Solving
If you know me, you know I can be found any given day doing almost anything while listening to true crime podcasts. So if you too, are a little weird and enjoy ending the week with a night of some murder mystery, you've come to the right place. I've only ever played with a small group of people and would definitely recommend, as a big group may start to get a little overwhelming with too many cooks in the kitchen.
So far I have played Death at the Dive Bar (Beginner) and Murder at the Motel (Intermediate), but they also sell subscriptions and box sets to keep the mysteries going, which my husband and I have been talking about doing for years! It was so immersive, and I got way too into it thinking I was truly a detective trying to solve these fictional murders, but we solved both of them correctly so if you're looking for a P.I. anytime soon, I'm your gal.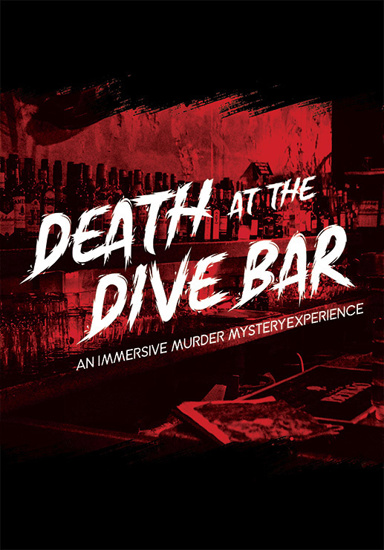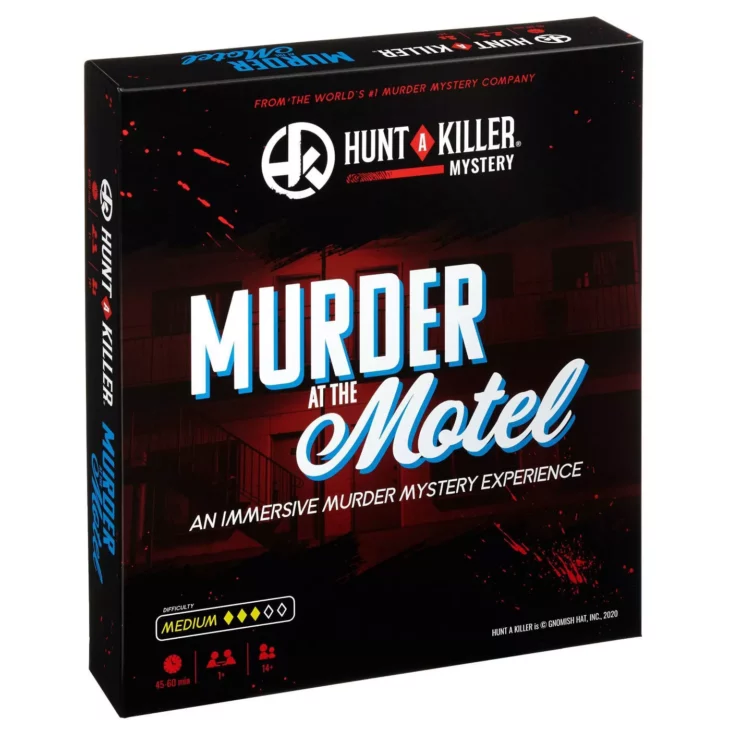 Escape from Iron Gate – For a Game Night full of Puzzles and Clues
This game is the closest on this list to your typical board game! It is based off of one of the company's actual escape rooms called "Prison Break". Side note: my husband actually worked for The Escape Game for six years in Technology and Product Management. Over the years, we have fallen in love with escape rooms and do one every time we travel to a new city. I believe we have played 40+ at this point and our escape rate has to be like, 95%. Anyways, enough about me. We love Escape from Iron Gate because you have to solve puzzles and riddles to get through the board. It's not like other typical escape room games in that you can play it over and over and have a different experience every time. Highly recommend for a chill night with friends.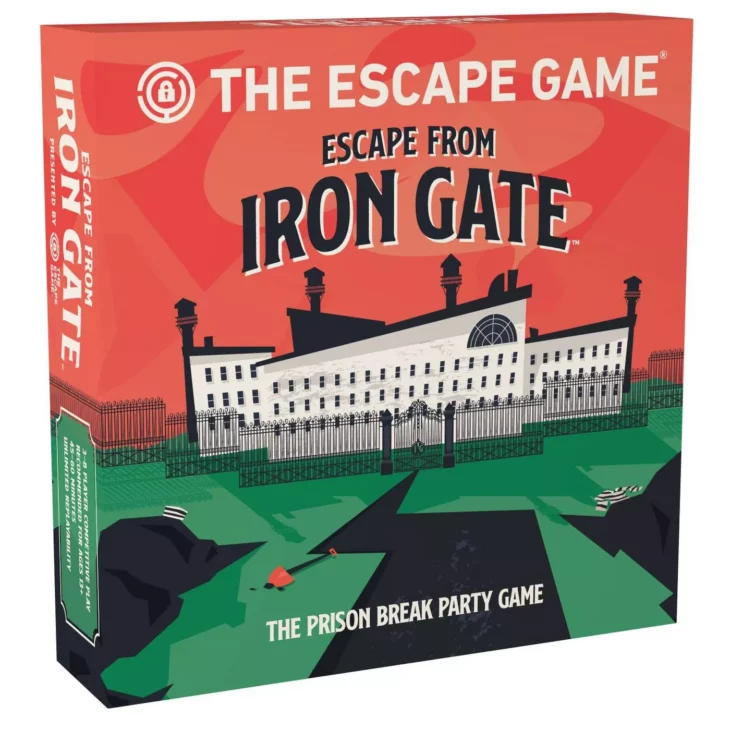 Buzzed – For a Game Night full of Drinking
If you are looking for a game that eases your friends into letting loose and gets them tipsy in the process, Buzzed is the one for you! Back in my "party animal" phase, which consisted of a lot of Mango White Claws at home, this was the "pre-game" game that we broke out to get the night started. It's fun, it's simple and if you're not feeling that White Claw by the end of it, you're not playing right.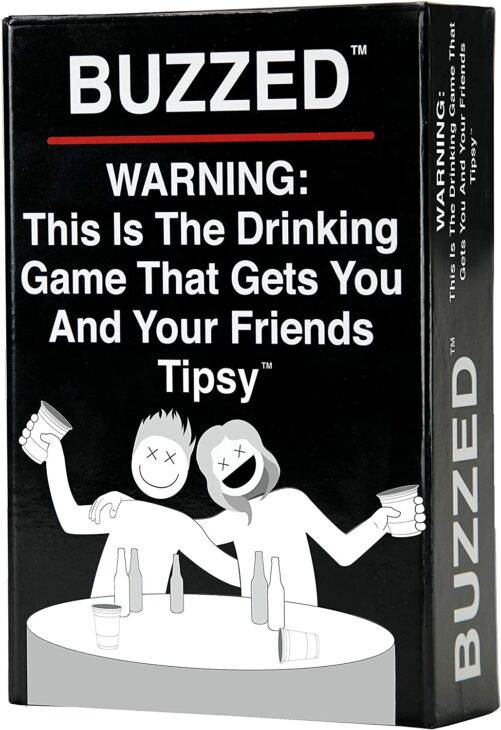 Speak Out – For a Game Night full of Ridiculous Fun
I know this game had it's moment back in, like 2016, but it's still relevant and I will stand by that. There is nothing better than bonding with friends by making an absolute fool of yourself with this game. I remember back when my husband and I were dating (yes this is 2016 I am talking about, how did you know) we attempted to play Speak Out one night together and laughed for hours. I still use pictures of him with that plastic thing in his mouth as blackmail. Not that you should play this game so you can blackmail your spouse, but I won't say it's not a perk.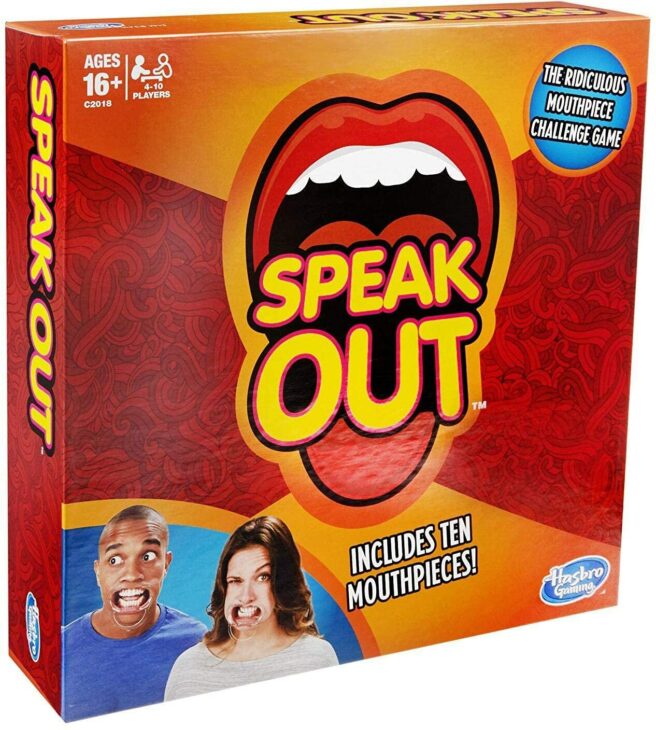 ---
All of these have been such a hit with our friends and honestly, at times brought us closer together. Game night is a beautiful thing people, so don't ever be too cool for a game.
Also, if you want some tips and tricks on how to host a game night, comment below and I would be happy to make a post about that as well! Such a simple evening to throw together and I have some fun recipes to share that will make everyone happy and ready for some fun!
XOXO
Essentials
Friends
Fun
Game Night
Hosting
Lists
Tips & Tricks